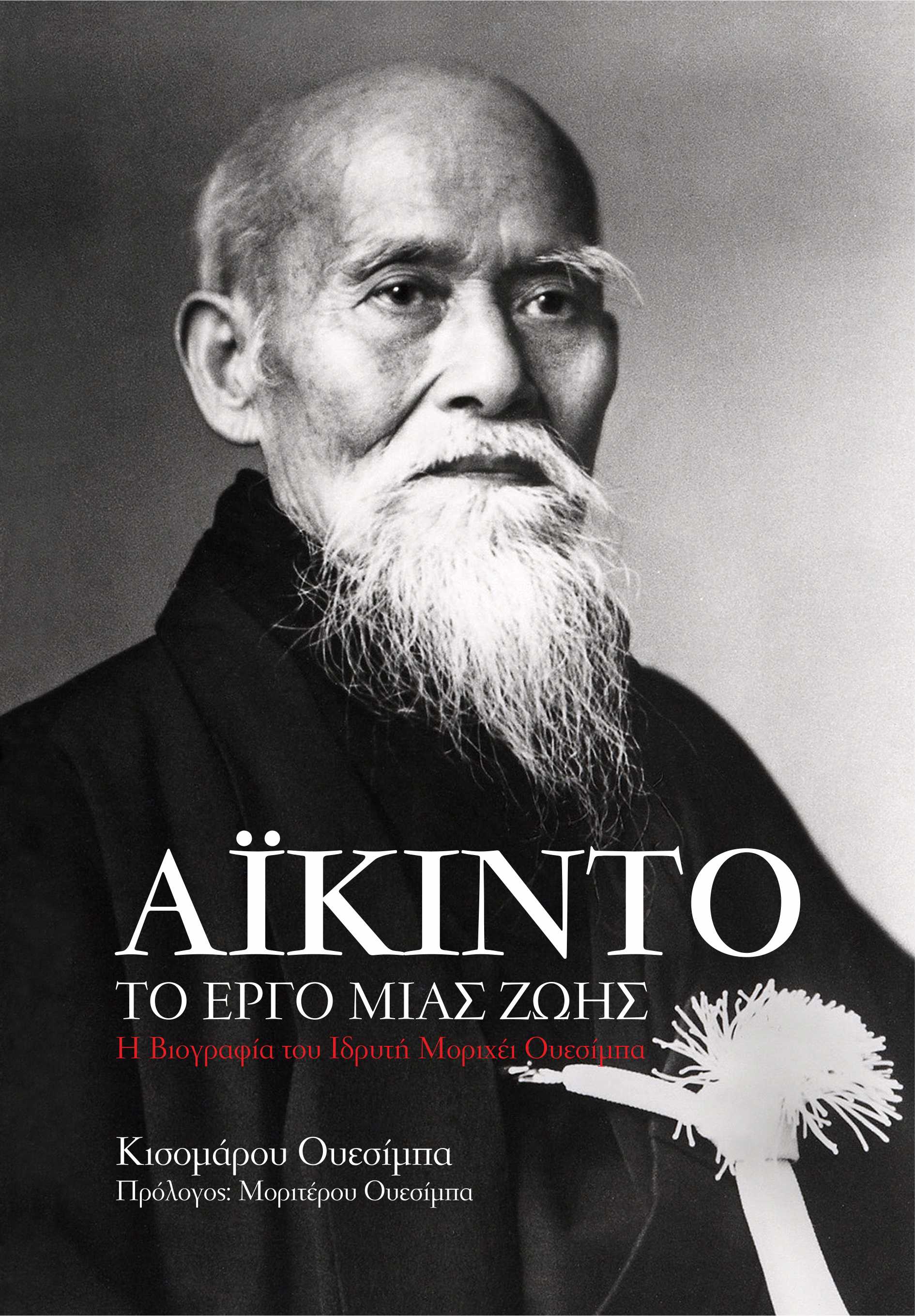 Despite being less than a century old, aikido has become one of Japan's most popular martial arts; this is owed as much to its technical aspects and the theory and ideology behind it as to the unique personality of its Founder, Morihei Ueshiba (1883-1969). "A Life in Aikido" (Greek title: "Aikido, To Ergo Mias Zois", "Aikido, The Work of a Lifetime") is the first work in the Greek language that tries to shed some light on the life of this special human being as witnessed first-hand by his son and second head of aikido, Kisshomaru Ueshiba (1921-1999).
Kisshomaru Ueshiba tells the story of his father and teacher with all the realism bestowed to him by his college education, the difficult times he lived in as well as his role as "Doshu", i.e. "leader" of aikido. At the same time though, he doesn't hide his admiration for the genius that all aikido practitioners call "O-Sensei", "venerable teacher" or "Founder" and to whom they pay their respects in the beginning and the end of each practice.
Personal memories, historical facts, documents and pictures paint the exciting portrait of a man who was discovering step by step and with superhuman effort his self, over the background of a country that did exactly the same. "A Life in Aikido" isn't just a biography but a historical monument, useful for everyone with an interest for Japan in the first half of the 20th century, regardless of their relationship with the martial arts.
Σχήμα: 16×23
Pages: 352
ISBN: 978-618-81037-1-9
Photos: 50 A/M
Price: 25 Euros
Kisshomaru Ueshiba
The second Doshu, head of aikido, was born in 1921, the third son of Morihei Ueshiba, Founder of aikido. He graduated in 1946 from Wased University, became head of the World Aikido Headquarters in 1948 and in 1967 he became president of the Aikikai Foundation, the main aikido organization in Japan and abroad. He succeeded formally his father in 1969, held various important positions related to the particular marital art and was a member of the board of directors of Nippon Budokan, the "Hall of the Martial Arts" in the center of Tokyo. He authored the books "The Spirit of Aikido" and "The Art of Aikido" anc co-authored the book "Best Aikido: The Fundamentals". He died in 1999.